Yoko Littner is an adventurous 14 year old girl who`s father got killed by Sqeegee when she was only 7 years old.
Her mother was killed by the Weegee monster, That`s why she wants to make sure she kills Sqeegee.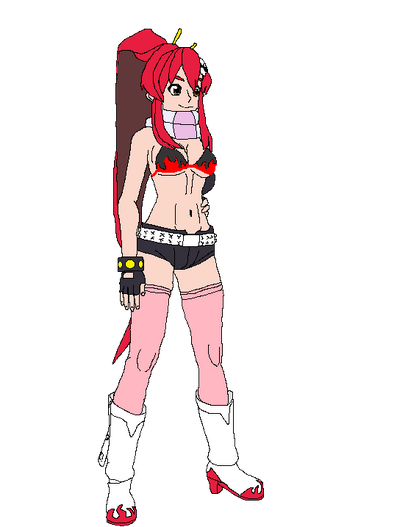 She is a very good buddy to Yoshi Cupcrake
RANDOM FACTS
Edit
Her father was a fakegee named Koangee and her mother`s name is Yuuko Littner
Like Guko she comes from an anime
She HATES wearing dress becaruse it don`t fit that well and she hate clothing that limts her movement
Like The King she has a powerful gun, a sniper that can shoot out a high energy blast.
She is a requested character for the Rise of Sqeegee 8
SHE IS DEADLY TO ALL MEN!
She killed the dragon, Kasai sutā.
DON`T **** WITH YOKO OR THIS WILL HAPPEN!
She really doesn`t like giant robots but she does like kaijus.
She invented the "When I'm Bored" Fad on the internet.