Wuteegee is a Suteegee clone who expressed himself to working at a labratory. Eventually, one of his experiments messed up and he accidentally ended up spilling  "Weegee Mutation" gel on himself. He thought he was going to be fine as he was wearing his lab equipment, but over the weeks he ended up getting more infected and infected until he just had to live with being a Weegee. He was also requested by Snorlax for Rise of Sqeegee 8 and did not appear, although Snorlax (now known as Suds) didn't seem to care so much. He didn't care as this was his first creation, and although he just recreated the picture about 10 seconds before I started editing this page, he knows there's no hope of him going into the Rise of Weegee. Unless if he begs for it, of course. He probably won't though. How do I know this? Because I am Betalleo. Yeah, this page is offically dead, please don't delete it though as this was my first creation, and I'm actually hoping for it to be in the Rise of Weegee. It seems to be a nice revamp of Weegee otherwise. (Probably not to most people.)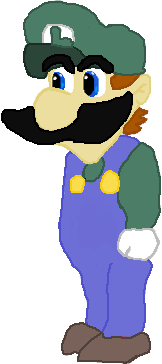 Ad blocker interference detected!
Wikia is a free-to-use site that makes money from advertising. We have a modified experience for viewers using ad blockers

Wikia is not accessible if you've made further modifications. Remove the custom ad blocker rule(s) and the page will load as expected.