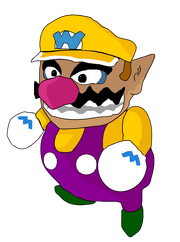 Wario is Mario's rival and makes an appearance in two episodes of the Rise of Sqeegee series, debuting in the Rise of Sqeegee 6, where he was first shown in the Pokemon battle scene used as an attack called "Wario smackdown" against Fire Sqeegee. Then he threw a piece of garlic at Fire
Sqeegee and was killed by the Sqeegee Stare. His legend didn't end there though, because he's back in the Rise of Sqeegee 7. In it he came back to fight Sqeegee with Meegee, and he became Fierce Deity Wario. He was more formidable than before with his new power, but Sqeegee eventually escaped once again.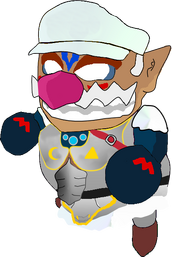 Ad blocker interference detected!
Wikia is a free-to-use site that makes money from advertising. We have a modified experience for viewers using ad blockers

Wikia is not accessible if you've made further modifications. Remove the custom ad blocker rule(s) and the page will load as expected.