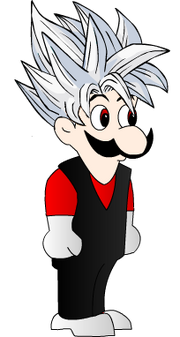 Neegee is a requested
weegee
 who appears in the
Rise of Sqeegee 8
. He has white super saiyan hair and wears black and red clothing. He also wears white gloves, but his gloves are longer than that worn by most Weegees. 
The same person who requested Neegee also helps voice one of the characters in Russmarrs2's animation project, Dragon Ball Dark Reign.
Ad blocker interference detected!
Wikia is a free-to-use site that makes money from advertising. We have a modified experience for viewers using ad blockers

Wikia is not accessible if you've made further modifications. Remove the custom ad blocker rule(s) and the page will load as expected.