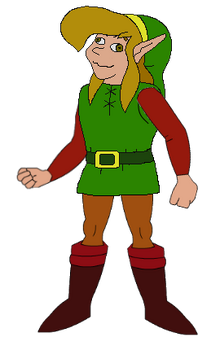 Link is a retarded swordsman who constantly annoys the King. He spends most of his time commenting on how it "sure is boring around here". Despite being featured in various "meanwhile" cards, Link does not make a full appearance in the Rise of Sqeegee series until the Rise of Sqeegee 8.
Ad blocker interference detected!
Wikia is a free-to-use site that makes money from advertising. We have a modified experience for viewers using ad blockers

Wikia is not accessible if you've made further modifications. Remove the custom ad blocker rule(s) and the page will load as expected.