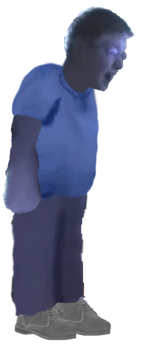 The Angry German Kid a.k.a Leopold Slikk, der ecthe gangster, is a German Kid who gets angry at Unreal Tournament and smashes his keyboard as an attack. He appears in the Rise of Sqeegee 7 .
His main weapon is his keyboard which he uses to beat the snot out of his oppenents with. It has also been shown to shoot lazers. 
AGK comes from a video of an angry kid either made in 2006 or 2007 on YouTube
Ad blocker interference detected!
Wikia is a free-to-use site that makes money from advertising. We have a modified experience for viewers using ad blockers

Wikia is not accessible if you've made further modifications. Remove the custom ad blocker rule(s) and the page will load as expected.